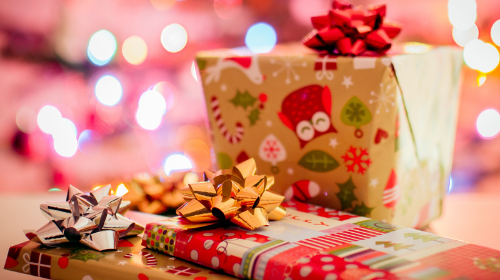 28 Oct

The Top 12 Toys for Christmas 2020

As DreamToys reveals predictions on the most sought after Christmas toys for 2020, we examine the trends behind the list and what families will be really seeking out this Christmas.

The Top 12 Toys for Christmas were revealed today, in an announcement that has been brought forward due to the rising concerns of many retailers about meeting demand in the lead up to Christmas, due to supply and retail issues around the pandemic.

"Due to COVID-19 restrictions across the country, retailers will simply not be able to service as many people in store due to social distancing," explained Gary Grant, chair of the DreamToys selection committee. "In addition, couriers are already overloaded and will struggle to meet the demand to get presents to people before Christmas. Added to this is the limited availability of stock compared to previous years."

Selected by a panel of retailers and industry experts, the DreamToys list is independent of toy manufacturers and makers and is the UK's most authoritative predictive list of what will be in demand this Christmas.

The list is dominated by many ubiquitous, classic toy brands which have entertained children for generations, as well as hugely popular characters like Peppa Pig and Paw Patrol.
The Complete Top 12 List 
5 Surprise Mini Brands Mystery Capsule (Zuru, £6.99)
Barbie 3-in-1 DreamCamper (Mattel Toys, £79.99)
Harry Potter Hedwig (LEGO, £34.99)
O.L. Surprise! O.M.G. Remix Fashion Doll Asst (MGA Entertainment, £39.99)
Laser Battle Hunters Vehicle (Character Options, £59.99)
Monopoly For Sore Losers (Hasbro, £22.99)
PAW Patrol Dino Rescue Dino Patroller (Spin Master Toys, £64.99)
Peppa Pig Peppa's Shopping Centre (Character Options, £39.99)
Pokémon Carry Case Playset (Character Options, £39.99)
Present Pets (Asst) (Spin Master Toys, £54.99)
Star Wars The Mandalorian – The Child "Baby Yoda" (Mattel Toys, £29.99)
Super Mario Adventures With Mario Starter Course (LEGO, £49.99)
All prices quoted as RRPs, market price may vary from retailer to retailer. List is in alphabetical order – the top 12 is not selected in any particular order.
So what does the list tell us about what Christmas might look like for many families this Christmas?
 Traditional Favourites & A Dose of Nostalgia
With some traditional favourites like LEGO on the list and a refresh of staple family board game Monoplogy, we're seeing a trend towards those tried and trusted
Nostalgia will play a huge part in many family Christmases. There are interesting signs that families are wanting to embrace more traditional values and collaborative activities such as jigsaws and boardgames, perhaps due to screen exhaustion resulting from increased screen time and time spent working and schooling online this year.
As many grandparents report feeling disconnected from their grandchildren this year, families may make a special effort to choose Christmas toys which involve real family interaction that everyone can get involved with.
An Emotional Spend
Whilst toy demand is ultimately centred around what our little ones will be asking for and sees families trying to satisfy this, there is a heightened element of emotion attached to all forms of shopping, particularly at Christmas time.
After a challenging year for many, shoppers will be seeking out comfort and stability and some of this comes with the familiarity and memories associated with favourites like Harry Potter and Barbie.
Balancing the Family Budget
Whilst shoppers subconsciously balance their emotions with the practicalities around what can be afforded, at a time like Christmas, our hearts often rule our heads and we may see families 'splash out' to make it extra special for their children. This may be even more prevalent after such a gruelling year for many and we may see children being 'rewarded' for their sacrifices around home schooling and not seeing their friends with a bumper haul from Father Christmas.
Planning Ahead to Not Miss Out
Whilst the DreamToys list comes with warnings to shoppers to not leave their shopping too late, some may be forgiven for thinking this a clever tactic by retailers to boost pre-Christmas sales.
However, these concerns to many appear genuine, particularly with the pressure on online deliveries and timeslots and research suggests a desire from consumers to be shopping earlier than ever. 25% of UK shoppers surveyed by Ebay claimed they hoped to have finished their Christmas shopping before the start of December – perhaps this is rooted around financial planning, the uncertainty surrounding COVID-19, fresh lockdowns and a stronger desire than ever for shoppers to prepare early and have less to worry about as Christmas approaches.
2020 – A Bumper Year for Toy Sales?
Toys have been a source of joy for children during this difficult time and have brought families closer together. Statistics from NPD show toy sales increased by 6% on the first nine months of 2020, while Games and Puzzles have seen an increase of 32%. Furthermore, a survey conducted by the Toy Retailers Association of 2,000 parents showed 56% of parents have spent more time playing with their children since lockdown and 88% felt toys had helped them bond more closely with their children. Whilst many parents and carers balanced working from home with keeping their children educated, entertained and happy, toys have proved vital in supporting this and allowing for some offline fun, away from the screens and tech which now play an increasingly larger role in all aspects of our lives.
Frederique Tutt, vice president – global industry expert, toys, commented, "Toys and games have proved their value in 2020. As in other markets, Britons turned to toys and games to help fill the long weeks of lockdown. For the period of lockdown alone, sales rose by 15%. However, unit sales are down 9% for the first nine months of the year. As consumers have not been able to visit stores, sales of lower price point collectables have decreased in favour of 'slow' play toys such as those in this year's DreamToys list."
As families plan ahead for a Christmas like no other, it's clear that those with children seem intent on doing everything possible to manage the challenges and uncertainty brought on by the pandemic, to deliver some magic and joy inside the home, embracing family favourites and facilitating the spending of that all-important quality time together.
Author: Sara Hassan