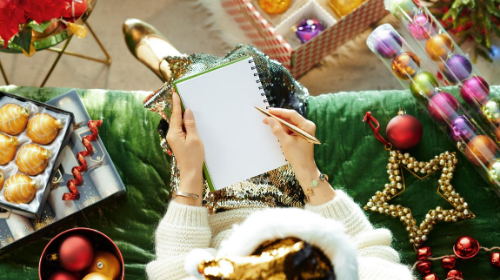 02 Sep

Planning for Christmas 2020

With UK consumers set to start their Christmas shopping and preparations earlier this year (Ebay), now is the time to get your retail business ready.

We've analysed the latest retail trends and put together some top tips to help your business deliver a successful 'Golden Quarter' and beyond.
CHRISTMAS IS COMING (EARLIER)
Financial uncertainty has caused 20% of UK consumers to prioritise cost efficiency when it comes to their celebrations – maybe one of the reasons why many are spreading the cost by preparing earlier (Ebay)
Christmas shopping is set to commence from Amazon's Prime Day, date TBC
25% hope to have finished all their festive purchases and preparations before the start of December – time to get ready!
MERRY CLICKMAS
73% of UK consumers are looking to buy primarily online this holiday peak

Of online purchases, 54% plan to purchase on their mobile

32% of shoppers want to avoid large crowds
Many small businesses without a strong online presence are even taking to WhatsApp to serve their customers
WHAT ARE CUSTOMERS LOOKING FOR?
Affordability & Value – value isn't just about price, it's about the service and other associated benefits the product delivers
Authenticity – be true to your brand value and purpose, deliver what you promise and ensure this is supported by honest communication
Service – must combine personality and efficiency
WHAT MAKES GREAT SERVICE?
Know your customers – analyse data and seek feedback wherever possible
Personalise the experience and make it memorable – it's the tiny touches that make customers feel special
Communication is key – keep in touch to build lasting relationships
Service must be consistent across every touchpoint – if your website tells your customers how committed you are to service, your in-store experience must reflect this
WHAT DOES GREAT SERVICE LOOK LIKE TO CUSTOMERS?
Being made to feel like an individual
Efficiency
Show that we enjoy supporting them and that we're happy to 'go the extra mile' for them
USE DATA TO UNDERSTAND YOUR CUSTOMERS
Collecting and reviewing data during a busy time can often feel like a challenge

But knowing your customers will help you deliver a tailored experience for them, potentially resulting in increased sales

It will also help you build lasting relationships for Christmas and beyond

Review your sales data and use feedback surveys wherever possible
USE THIS DATA TO BUILD A DETAILED PICTURE OF YOUR CUSTOMER
What do they buy and how often?
Do they engage with your brand online
How likely are they to recommend you?
Will they shop with you in the future?
Why do they shop with you?
What matters to them?
Are they emotionally connected to your brand or is the relationship purely transactional?
ADD THE PERSONAL TOUCH 
Packaging & gift wrapping (branded is even better as it keeps your brand in the hand of the customer and it can be achieved on a budget e.g. using ink stamps)

A handwritten note telling your story & thanking the customer for their business

Follow-up email or text to check the customer is happy with the product and service

Helpful product recommendations based on their previous purchase choices
THE CHRISTMAS CHALLENGE
How will you generate required 'golden quarter' revenue, whilst managing reduced customer numbers and social distancing?
Start early and let your customers know of extended opening hours. It won't feel Christmassy in September but with the right messaging – e.g. that you're helping your customers to 'plan ahead,' you can get them on board.

Consider hosting pre-booked and VIP shopping sessions.

Remedy pain points such as queues or try to turn them into an experience (e.g. with interactive floor stickers, or safe activities such as 'spot Santa'.

Delivering Christmas magic doesn't have to cost a lot for small businesses –  kids love stickers and reindeer dust!
YOUR CHRISTMAS CHECKLIST 
Operations – product availability, website ready, planning for footfall, increased opening hours, queue management etc.
Staff Training – is everyone feeling positive, safe, informed and ready to deliver the very best service?

Customer Data – must have easy and GDPR compliant systems to collect it – essential in maintaining lasting customer relationships

Communications Plan – decide how you will keep in regular contact with customers and via what channels, plan ahead and schedule your social content too, ensuring you have a plan in place to manage online service enquiries too.
How will you deliver a safe and positive brand experience, that will have customers returning in 2021? 
Author: Sara Hassan