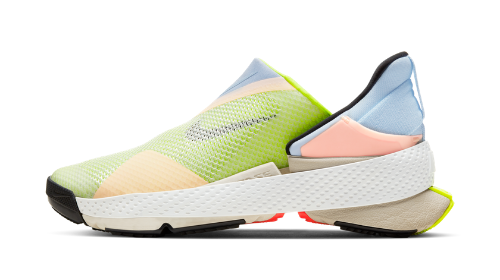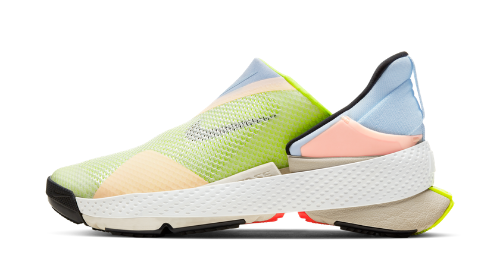 02 Feb

Bye Bye Crocs? Nike Unveils New Hands-Free Shoe

Yesterday, Nike unveiled a brand-new shoe, the GO FlyEase, which uses a unique design that allows for completely hands-free entry.

The shoe is part of Nike's broader

 

FlyEase family, which consists of more than 20 easy-entry footwear styles and according to Nike, is an, "accessible and empowering design," which "

translates to serving the broadest range of active lifestyles possible — whether the wearer is champion fencer Bebe Vio, a student racing to class or a parent with their hands full."

Whilst Nike designs with athletes in mind, the shoe could make for an easier daily routine for many people living with disabilities, offering a more mainstream choice (and potential move away from Crocs and other accessible footwear).

The launch of the GO FlyEase has received much praise and goodwill on social media and here at IWP we think it's fantastic that the team at Nike have invested in the design and development of the GO FlyEase, giving people an enhanced choice when it comes to accessible footwear.

We need to see more brands taking the lead on this type of product innovation and committing to delivering consumer products which combine this style, accessibility and technology. This shoe could be a lifesaver for so many different people – adaptive athletes, people living with disabilities and elderly and pregnant people.

In 2020 we appointed Paralympic athlete and accessibility campaigner Hannah Cockroft MBE DL as our Executive Advisor on Accessibilty, advising our client brands on how they can become more accessible and better serve underrepresented customers such as those with accessibility issues.

Hannah says her role here is, "So vital and rewarding as we help more and more businesses become more accessible to more customers – but there is also so much more work to do in encouraging senior leadership teams to think a little differently and embrace this much needed change in approach."

The Nike GO FlyEase is available initially via invite for select Nike Members from February 15th, with wider consumer availability planned for later in 2021. Pricing isn't confirmed but according to CNBC they will retail at $120.