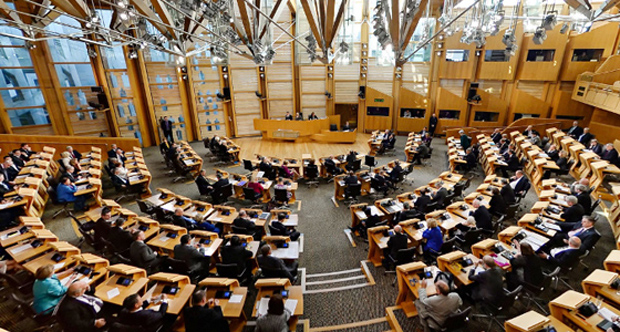 Kate will be a key note speaker for an event today at the Scottish Parliament where campaigners will be asking the Parliament to fund Endometriosis treatment centres.
This year's Endometrosis Awareness Week is took place between March 3rd – 9th.
A charity close to our hearts, we are delighted to support the awareness drive through all our initiatives.
Our Leeds based International Women's Day event, where 40 women gathered to inspire confidence, supported Endometriosis and also featured Michelle Middleton from the Leeds branch who talked to the group about the challenges faced by many women with Endometriosis and how we can help.
About Endometriosis: The hidden threat to women's health
Over 150,000 young Scottish women are seeing their lives devastated by endometriosis, a gynaecological condition associated with pelvic pain and infertility.  Endometriosis costs the economy over £1 billion per year.
The University of Edinburgh and Endometriosis UK are calling for the Scottish Government to support and fund at least four specialist endometriosis centres in Scotland by March 2016.
The event is being hosted by South Scotland MSP Aileen McLeod.
Patients and supporters in Scotland are invited to attend this event to add their voices to this campaign.
The evening will consist of a series of short presentations from Kate Hardcastle (TV & Media Business Expert and Supporter of Endometriosis UK), endometriosis experts, patient groups and politicians, followed by a drinks reception.
More info:
http://endometriosis-uk.org/civicrm/event/info?reset=1&id=63#.Uxei1j_V8VQ
Social Share