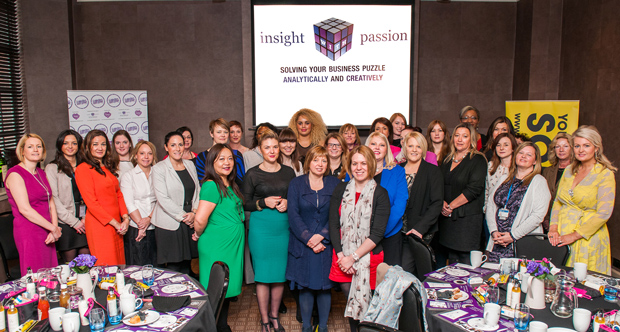 40 women from around Yorkshire and beyond, met in aid of International Women's Day and the theme – Inspire Change. Women from the world of business, including small start up organisations through to big PLC's were in attendance, along with women from sport, music and charity organisations.
The event, hosted by Kate Hardcastle of Insight With Passion (IWP), included guest speakers: BBC's Tanya Arnold, Tessy Ojo CEO of the Diana Awards, musician Chantelle McGregor and Michelle Middleton from Endometriosis UK.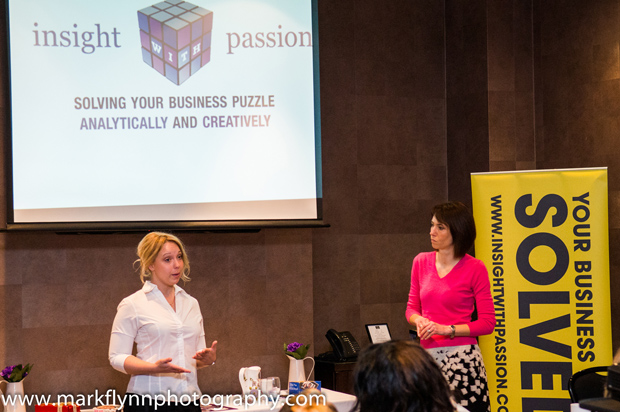 Each had their own story to tell, but all with the theme of inspiring change.
Women from all walks of life have similar challenges and IWP wanted to bring together inspirational women as a forum for making positive changes. We're all happy to get on in life and meet the next challenge as positively as we can, but helping others and the next generation is where we can really make a difference.  The forum allowed women to exchange stories, inspire each other and also take a bit of inspiration away with them.
Twitter feedback from the event includes:
Inspiring #InternationalWomensDay event hosted by the amazing @katehardcastle @Ttall
what a great start to the week to celebrate International #womensday #girl power @lindajones02
Fantastic inspiring event organised by @insightwpassion & @katehardcastle for #InternationalWomensDay Great start to the week! @InspiredYks
Fabulous breakfast meeting to kick off the week leading up to international women's day, headed by @katehardcastle Inspiring stuff @tanyaarnold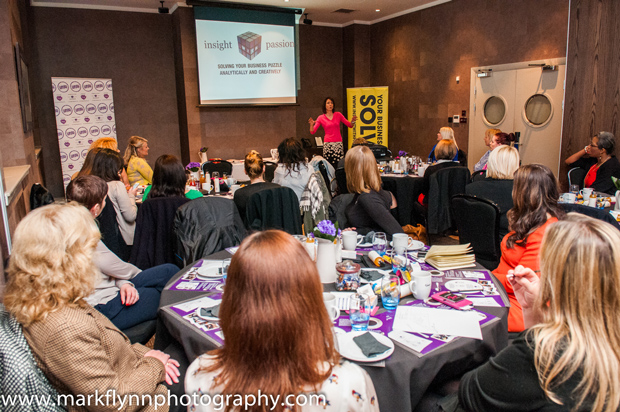 Insight With Passion, the hosts of this event, inspire change within businesses through transformation advice, engagement and services. The team help organisations unlock their business challenges turning vision into value and create real return on investment. The team also give back 20% of their time for "Access for All" initiatives, where they help business start-ups and charities. Insight With Passion have provided over 8000 hours of their time. To find out more and benefit from inspirational initiatives contact us – letsworktogether@insightwithpassion.co.uk 0845 468 0280
Press coverage from the event can be found below: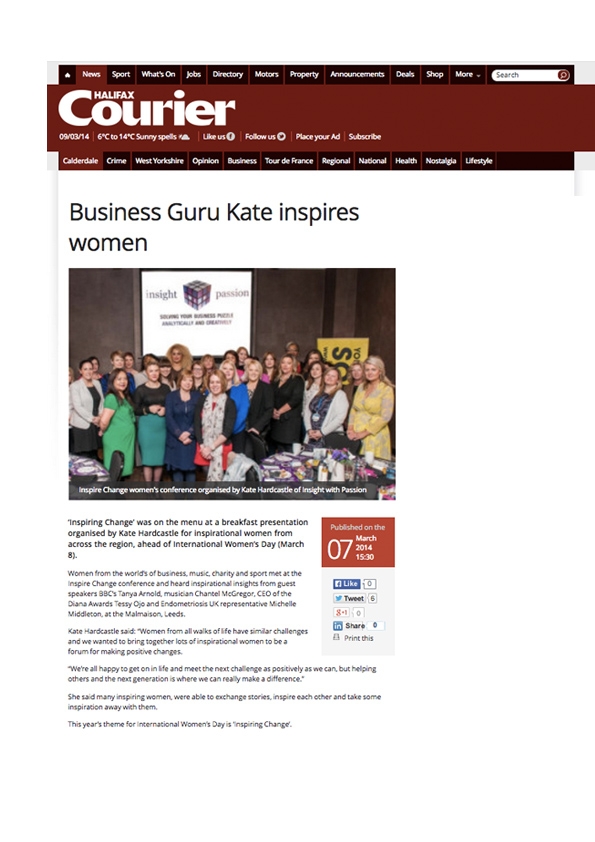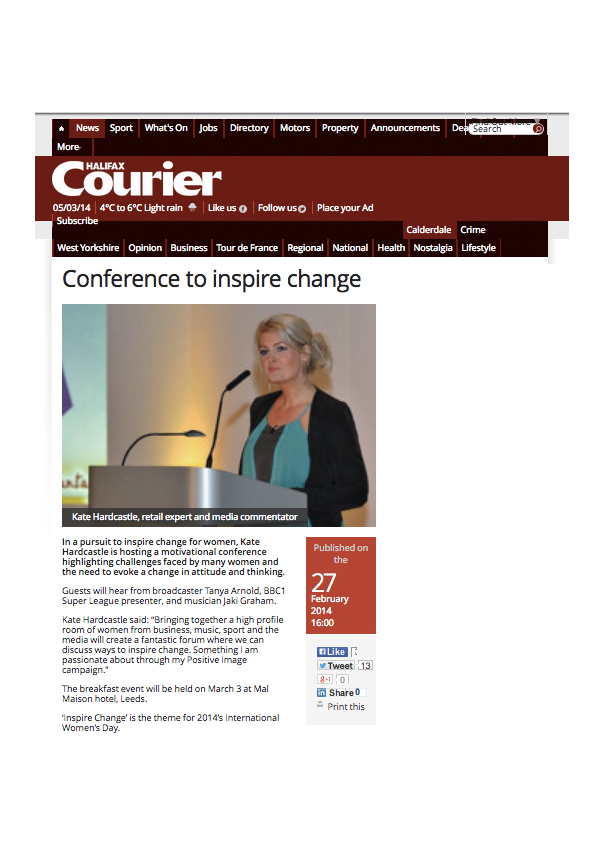 Social Share