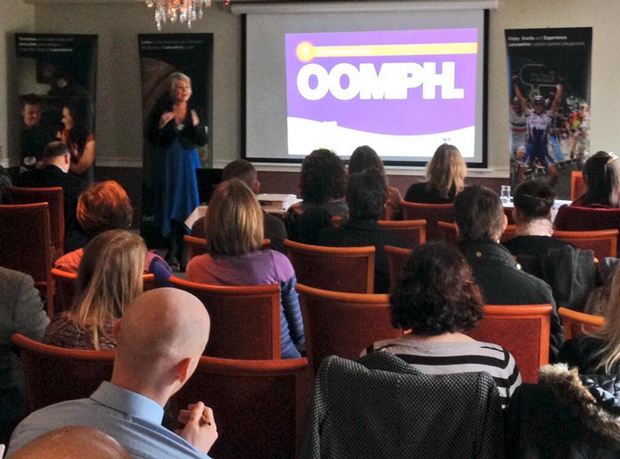 Our free business workshops across Lancashire and Yorkshire have been receiving superb feedback so far:
Feedback from @katehardcastle workshops has been fantastic! Book now for 11th April at Chapel Gallery @Westlancsbc  http://ow.ly/uixEt 
@MarketingLancs @katehardcastle @Westlancsbc Great workshop for our visitor attractions/places to stay. Hope they take up the offer!
@katehardcastle What an excellent talk at Towneley Hall. Came away with outstanding Marketing, retail, sycological and other advice ThankYou
@katehardcastle much appreciated Kate, helping and supporting Lancs SME's
Thanks again to @katehardcastle today for delivering a customer inspired workshop for lancs businesses had some fab feedback@MarketingLancs
Great mentor @katehardcastle at yesterdays @MarketingLancs a lot learnt from this women.@BowenPies for world pie domination!
Massive thanks! @MarketingLancs @katehardcastle Team Timothy's are all fired up & ready to give it#oomph #inspiring #scrummycake
Cracking afternoon meeting the fab 
@katehardcastle
 & the 
@marketinglancs
 team. Inspiring, motivating, with a little fun thrown in too 
@katehardcastle Fantastic to hear you speak at The Tetley on Weds, thx for opening my eyes & giving me such a fresh outlook, changes afoot
"@clandestinecake: Thoroughly enjoyed listening to @katehardcastle talk at @The_Tetley This morning."
"@TheListerArms: Hello @katehardcastle Lovely to meet you this morning and great listening to your seminar"
Our workshops run through March and April and in to the Autumn as follows:
Yorkshire
Business workshop with TV Expert, York on Wednesday 30th April
BOOK NOW
Business workshop with TV Expert, Bridlington on Tuesday 16th September
BOOK NOW
Business workshop with TV Expert, Rotherham on Tuesday 18th November
BOOK NOW
Lancashire
Wednesday 26 March 2014 …………………………………………Blackpool Zoo
Thursday 27 March 2014 …………………………………………… Blackburn Museum and Art Gallery
Friday 11 April 2014 ………………………………………………….  Chapel Gallery, Ormskirk
More details at: http://www.lancashireandblackpool.com/opportunities/inspire-success-workshops
Social Share