How much easier would it be to transform a business if all you needed to do was swish a magic wand? I call it the "Harry Potter" approach because there are enough companies out there claiming business transformation is as simple as a magic trick.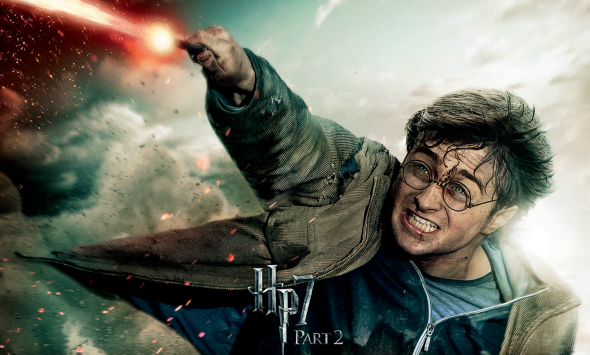 Changing a logo does not constitute transforming a brand and transforming a business is a bigger battle than just addressing the branding issues alone. All too frequently we come across examples of these over simplistic sticking plaster solutions to transforming organisations.
In the last week I was reminded of this when I saw an advert for a seminar offering a full business transformation solution. On closer inspection the event focused on the branding aspects of a business.
Too often we are the people called in after a client has been advised poorly by agencies with their heart in the right place but an inability to see the big picture. In some instances it appears to be naivety or a lack of experience. Sometimes they don't know the right questions to ask.  For others, you don't want to be cynical, but it feels like a disregard for the obvious or simply a desire to "make a quick buck'.
Transforming a business is unique in every instance but there are several core and constant approaches. There needs to be clarity around the vision and long term goals of the business. There needs to be an understanding that taking certain decisions will have implications. To take the right decisions you need the right skills and recognise a strategy and timetable needs to be in place.
Emphasis differs in each case but a successful transformation always comes from aligning every aspect of the business towards the customer. Invariably the refocusing of the brand of a business can play a huge part in improving a company but other factors; operational, process, systems, financials, etc,  will also be critically important in transforming that business.
As the CAPGEMINI 2010 survey on 'Trends in Business Transformation' highlighted:
"Definitions of business transformation vary, but the term is used to refer to strategic, enterprise-wide change projects that have a profound impact on the organisation's capabilities, environment, processes and performance. Correctly planned and implemented, business transformation can have far-reaching implications and benefits for the organisation, as well as deliver significant results that are visible on the bottom line".
If you are an individual tasked with transforming your business, or part of it, recognise there is rarely any quick fix "Harry Potter" solution. Be aware and clear of the implications of changing each part in the puzzle and keep asking the question "how does this benefit the customer?"  If you're not sure or have never done it before get help from those who have.