We are delighted to announce that 2 of our clients, Frank Hudson and Sherry Designs are featured in the Interiors 2012 top 5 stands.
Our transformation teams were pivotal in the look and feel of both areas, working with the story of both brands.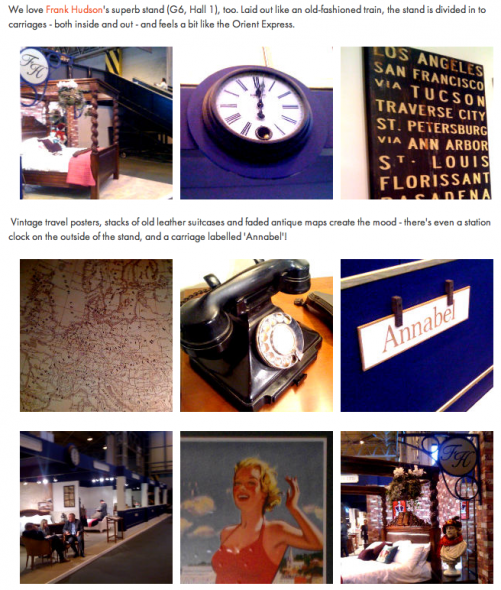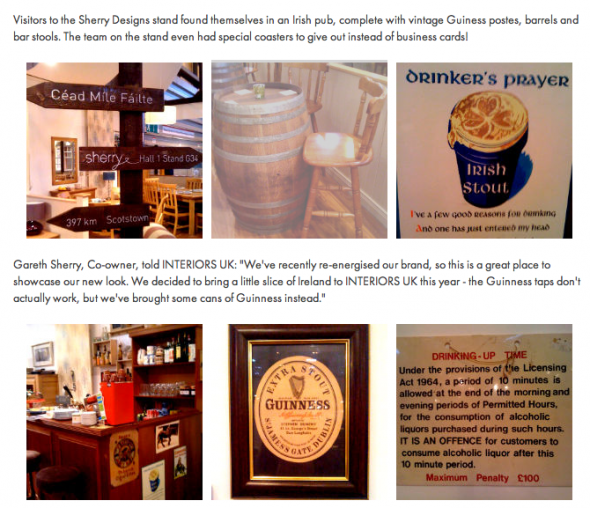 Read the complete feature here via the Interiors website.