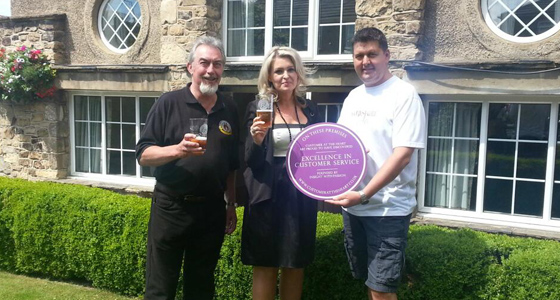 Saturday 8th June and the Customer at the Heart Summer Roadshow kicked off as Kate Hardcastle opened the Collingham Real Ale Festival.
Held in a small village near Wetherby, North Yorkshire, the festival showcased the best of Yorkshire brewed real ales, old and new.  25 different ales were available to sample at the festival, and Yorkshire Ales sourced special Festival Bottle Beer. Music, food and a crafts fair were also put on at the event.
Not only was the festival to celebrate great Yorkshire ale, the event's priority was to raise awareness and funds for the Prader-Willi Syndrome Association. Prader-Willi Syndrome is not something I had heard of prior to this event. It is a rare genetic condition, which affects 1 in 10,000 to 25,000 people. People with PWS may present challenging learning and emotional behaviours, as well as unusual medical issues including low muscle tone and incomplete sexual development. It can also lead to excessive eating and life- threatening obesity.
This is now the 3rd Collingham Real Ale Festival and not the only event organisers hold to raise money for this worthwhile charity. A Christmas event is also held where a Christmas dinner is provided, all less than 500 calories, vital for those who suffer from PWS. This also gives family and friends of those with PWS to see it is possible and see a number of other suffers with the illness at different stages of their life.
The event today really showed me how hard it is for a charity to get their cause known, with 180,000 charities in the UK it is easy to see how so many causes get lost or hidden under the top 10% of well-known charities. Charity awareness – especially for smaller and lesser known charities is an issue close to IWP's Kate's heart – she has spent 7 years campaigning to support charities + help them to link and work together instead of against each other. The Charity Dreamgirls (founded by Kate) is a testament to this.
With all catering throughout the day, all event signs and advertising, complete re-vamp of the website and t-shirts for the bar staff donated from a number of local businesses the Collingham Real Ale Festival gave a great sense of community and togetherness.
Emily Clark
Insight with Passion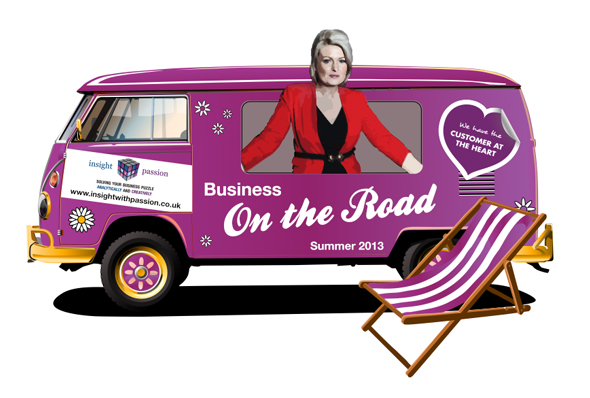 Insight with Passion, led by Founding Partner Kate Hardcastle will be heading 'On the Road' this Summer …
"We are taking our coveted Customer at the Heart awards on the road this summer to feature and support businesses and their events across Yorkshire, Lancashire and the surrounding areas."
If you are launching a new business or hosting an event, the roadshow is sure to attract plenty of attention online and in the press.

Combining with the Customer at the Heart awards, please let us know – letsworktogether@insightwithpassion.co.uk or https://twitter.com/CATHSummerRoads if you want to be involved or featured. 
Social Share